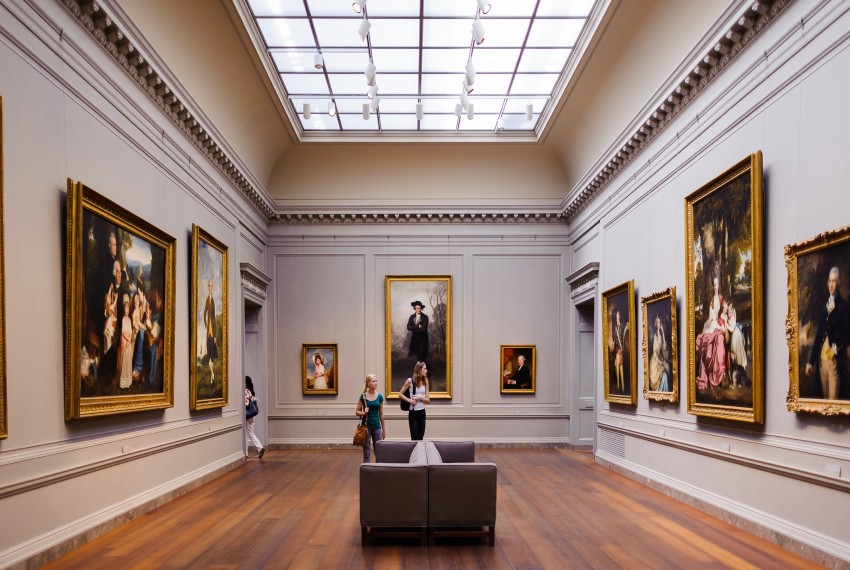 2022-08-09 05:20 PM -- 1 year ago
Works of art that changed the world!
Can a work of art change the world? It's a question that requires discussion, but if you're thinking only of the art world - it definitely can. It's hard to pick just a few images that made it, but we took on the task anyway.
Leonardo Da Vinci, Mona Lisa (Gioconda)
You already know that Gioconda's mysterious smile is extremely important to the world of art. The value of this painting is estimated at 700 million US dollars and, according to some sources, it is seen by 6 million people every year. The value of this painting lies not only in the aforementioned figures but also in all the innovations that Da Vinci introduced by painting it, as well as the number of unanswered questions that exist around it.
The technique with which it was painted is called sfumato, which, according to Leonardo himself, means that the picture is without lines and edges as if it were smoky. Also, he changed the previously established rules of composition, and portrait painting in general.
Where can you see her? Louvre Museum (Paris, France)
 Vincent van Gogh, The Starry Sky
Probably the most famous and beloved work of Van Gogh was painted in the mental institution of Saint-Rémy de Provence, where he was placed after the famous ear-cutting incident. A large number of his paintings were created in the same place, including Irises. Some of Van Gogh's works, this one, in particular, is considered the beginning of expressionism, fauvism and abstraction.
Where can you see her? Museum of Modern Art - MoMA (New York, USA)
Paul Picasso, Gernika
This oil on canvas, 3.5 meters wide and almost 8 meters long, was Picasso's way of conveying all the pain and suffering of the Spanish Civil War. It shows the war as it is - as the suffering and pain of ordinary people, not the heroism and triumph of the victorious army. There are many symbols, the most terrible of which is the mother holding her dead child. It is named after Guernica, a Spanish town that was bombed by the Nazis.
According to some, this is the last big picture. 
Where you can see it: Queen Sofia Museum (Madrid, Spain)
Post By: Vanessa F.