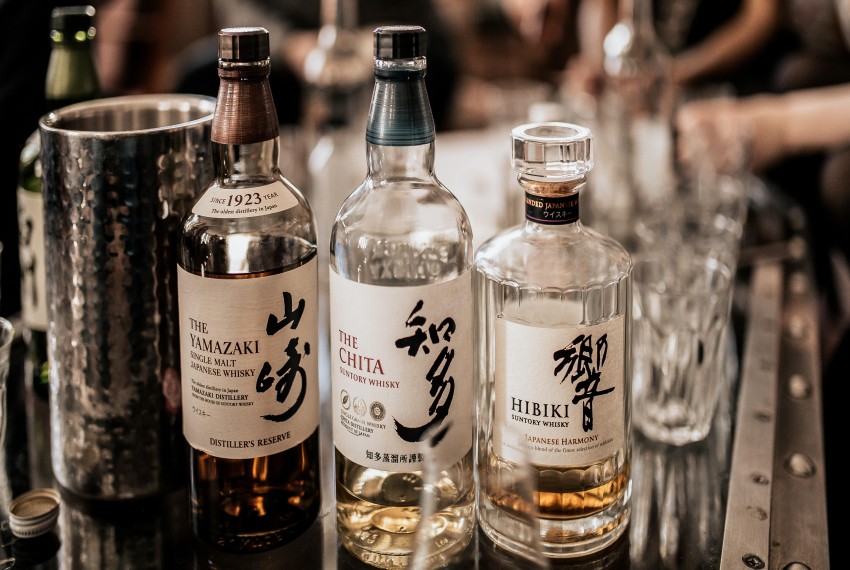 2022-08-09 02:30 PM -- 1 year ago
JAPANESE WHISKEY - HISTORY AND TOP 10 WHISKEYS
Whiskey is commonly thought to be inextricably linked to Scotland. The northern part of Great Britain is the cradle of spirits, including whiskey. However, whiskey is now produced in many other parts of the world.
The Japanese are among those who looked up to the Scots. It's no wonder, because it's common knowledge that the Japanese are passionate consumers of this drink. The consumption of whiskey per capita in Japan is significantly higher than that of the Americans or the British, for example. However, this development was not predictable and is very unusual, because until now whiskey is the only distilled alcoholic drink coming from the West that managed to fight for its safe place in the Japanese market.
Distilling alcohol has a long tradition in Japan. Sake and the Japanese liquor Shochu have long been known and popular in the West.
However, the first attempts at a whiskey distillery were relatively unsuccessful. That changed with Shinjiro Torii and his first attempts at growing and pressing wine, towards the end of the 19th century. He was the founder and owner of a wine and liquor company called Kotobukiya. Experiments with wine were successful, after which whiskey production quickly began. In 1923, the first Japanese whiskey distillery was established in Yamazaki.
Masataka Taketsuru learned the torch trade in Scotland and brought his knowledge to the Yamazaki company as a manager for over 10 years. The company was later renamed Suntory and was able to develop into a large group. Taketsuru later left the distillery and founded his company Nikka in Yoichi, which became a competitor to Suntory. Torii and Taketsuru established a tradition that can be seen today in the international market. The two brands Suntory and Nikka became and remain to this day the most successful and well-known names when it comes to Japanese whiskey.
Japanese whiskey: top 10
A brief overview of the ten best whiskeys from Japan.
1. Hibiki Harmony - lemon fruit, oak, spicy and sweet.
2. Yamazaki 12 years - a taste of vanilla, malt.
3. Nikka from the Barrel - Fruity aromas with woody and leather notes.
5. Togouchi Premium - complex, sweet, floral with notes of nutmeg.
6. Yamazakura Single Malt - the aroma of caramel, light with fruit and vanilla.
7. Suntory Toki - citrus fruit, apple, honey, and vanilla
8. Enso - Sweet, sugar molasses, vanilla, caramel, almond
9. Chichibu Ichiro´s - Dominates the taste of caramel mixed with notes of barley malt, ginger, and exotic tropical fruits such as mango and papaya.
10. Matsui Mizunara Cask - Delicately soft with an accent on sweet caramel and fruit. Later, oriental spices and pronounced notes of coconut appear.
Post by: Rinna James