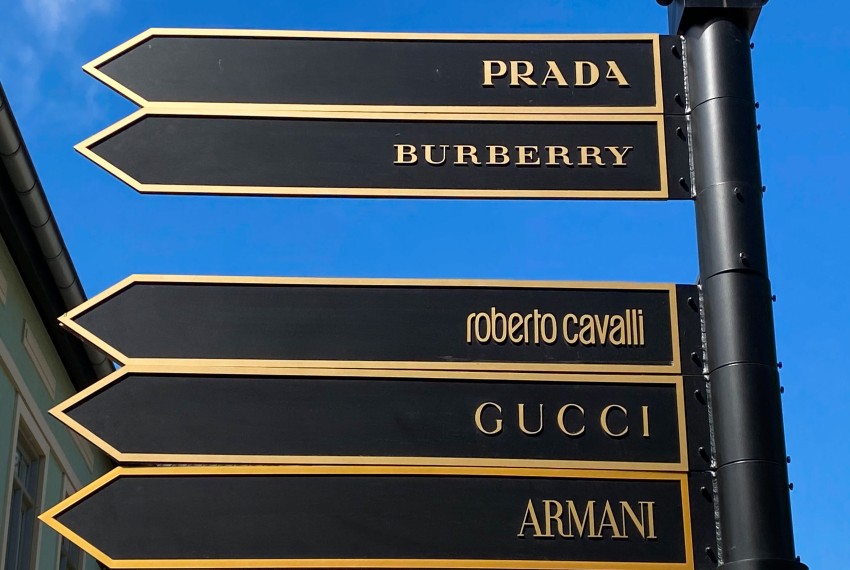 2022-08-09 05:00 PM -- 9 months ago
The most famous luxury fashion brands in the world
When it comes to luxury brands, especially the most famous luxury fashion brands in the world, we are often in a situation where we make premature conclusions, because we often associate the idea of ​​luxury with money, that is, with the amount of money we are ready to spend on something we consider luxurious, whatever that may be. The high fashion brands that we will list belong to the "crème de la crème" of the fashion world, as well as an important part of the global fashion industry whose total value is estimated at an incredible 300 billion dollars, and here are the fashion brands and their founders that we singled out on this occasion.
1. The one and only - Alexander McQueen
The story of the Alexander McQueen phenomenon begins with his birthday, March 17, 1969, in London. He was drawn to fashion in his teenage years when his love of design drew him so far that he dropped out of high school and began an apprenticeship with Savile Row tailors.
McQueen becomes one of the most exemplary designers of all time, and for that, he should first of all thank the famous fashion editor and stylist, Isabella Blow. Namely, she was so delighted with his debut collection that she immediately bought it in its entirety, wanting to continue promoting the young designer. The rest is history.
 2. Burberry - the coat that every woman dreams of
Burberry has been with us for more than a century, which makes it one of the oldest fashion brands in the world, next to Hermes. It was founded by Tomas Barberi in 1856, in Basingstoke, England, after which it slowly expanded to include Burberry London and Burberry Prorsum.
3. Dolce & Gabbana - a class symbol around the world
Dolce & Gabbana is a relatively young company compared to many other big names and luxury brands, which did not prevent them from quickly becoming a symbol of class and taste. It was founded in 1985 by Domenik Dolce and Stefan Gabbana, who shaped the brand and slowly began to gain popularity. Dolce & Gabbana also started making perfumes and thus produced some of the most beautiful fragrances that only added to the brand's already huge net worth.
4. Gucci - family heritage for eternity
When it comes to Italian fashion designers, Gucci, founded in the 19th century as one of the most successful fashion houses to this day, occupies a special place among them. It was founded by Guccio Gucci, who started as a hotel worker in Paris, always unusually fascinated by the quality leather bags carried by the clientele of the hotels where he worked.
Thanks to this fascination, he came up with the idea to develop his business model, so he went to Florence and founded his company there during the Second World War. His sons joined him later and helped him expand the business to other major Italian cities, such as Rome and Milan.
5. Dior - another name for sophistication
Better known simply as Dior, Christian Dior founded his premium company creating haute couture for women in 1946. Later, he expanded his opus to include children's and men's fractions, Baby Dior and Dior Homme. In 1947, he began producing perfumes, the first of which was Miss Dior, which today is one of the most famous perfumes in the world.
After expanding into the American market, Dior expanded the brand's segments into makeup and fashion accessories, while remaining at the forefront of ready-to-wear and haute couture collections, with an estimated brand value of $43 billion.
Post By: Vanessa F.