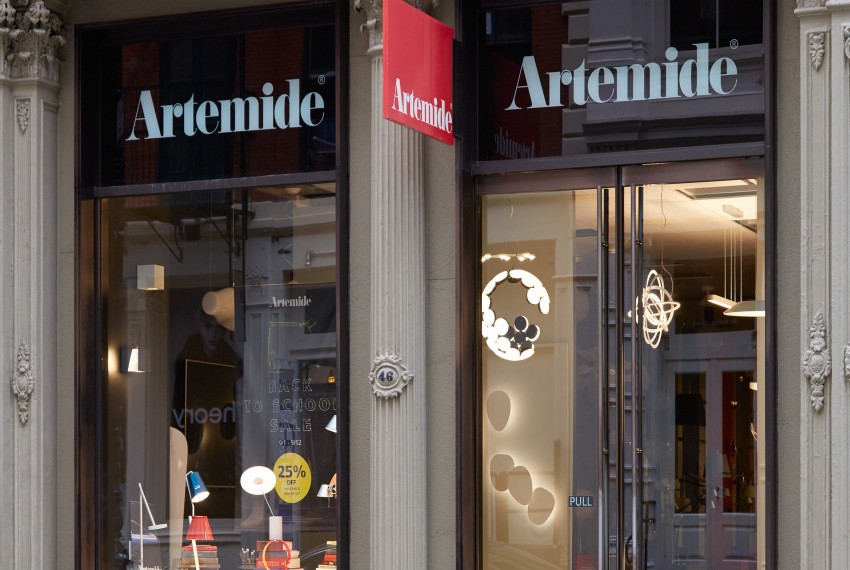 2022-08-09 06:05 PM -- 1 year ago
Artemide - Italian lighting brand
Founded by Ernesto Gismondi, Artemide is one of the pioneers of Italian lighting brands. The beginnings of innovative Italian design date back to 1960, when Ernesto Gismondi and Sergio Mazza laid the foundations of the Artemide brand in Milan, with the first lamp called Alfa. With this lamp, they already positioned themselves on the market with a specific design and quality materials. In addition to Sergio Mazza in the first decades, Artemide continues to collaborate with famous Italian designers such as Vico Magistretti, Gio Ponti, and Enzo Mario, and from the 70s it also begins international collaborations, such as with Richard Sapper and his Tizio lamp, which soon becomes part of permanent museum installations such as the Metropolitan Museum of Art and MoMA. 
During the 80s, creative collaboration with the eminent architect and artist Ettore Sottsass resulted in the Callimaco and Pausania lamps.
Constantly following the needs of man and placing him as the central driver of its development, Artemide brand is becoming known for the so-called 'The human light philosophy', which is the manifesto of the brand itself.
Constant innovations in the field of materials and technology as well as the real needs of the market led to the official formation of the department for architectural lighting - Artemide architectural in 1997. Keeping up with the latest technologies ( production of the first Artemide LED lamps - Sui and Kaio in 2000 ), but also setting up innovations - lamps with acoustic properties, Geo Li-fi technology (light in the service of data transmission), development of the Artemide App for light management, make Artemide brand remain one of the most prominent lighting brands in the world for decades.
Today, the field of lighting is much more than choosing a well-designed lamp that will fit into the interior. It is a complex engineering field of activity that includes a combination of several disciplines - architectural, electrical engineering, and design. The use of modern software in designing enables the selection and quantity of adequate lighting, while advanced digital light management systems provide the possibility of creating a wide range of light scenarios, and thus achieving the desired atmosphere and comfort.
Post By: Vanessa F.